Distinctions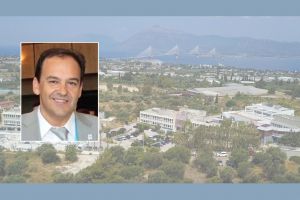 16.11.2022
The annual list identifies researchers who demonstrated significant influence in their field (top 1%) through their publication of multiple highly cited papers during the last decade.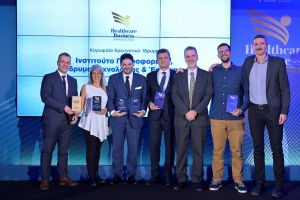 01.11.2022
e-Health, Health, Information & Communication Technologies
For the fourth consecutive year, the innovative actions of the Institute of Computer Science of FORTH were rewarded with HealthCare Business Awards at an award ceremony held on Thursday, October 20, 2022 at the Athens International Airport.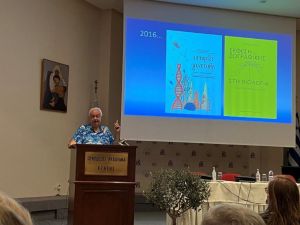 01.08.2022
Biology & Biotechnology
Professor Christos (Kitsos) Louis, IMBB researcher, was honored for his significant contributions to the understanding of the biology of the malaria mosquito on July 27 at the Mosquito Kolymbari Conference 2022, held at the Orthodox Academy of Crete.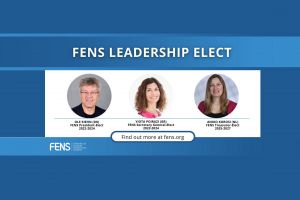 20.07.2022
Brain, Health, Memory, Neurobiology, Neurons
Together with Ole Kiehl (President elect) and Aniko Korosi (treasurer elect), Dr. Panayiota Poirazi, a Research Director at IMBB-FORTH, will be responsible for the management and administration of FENS as its Secretary General.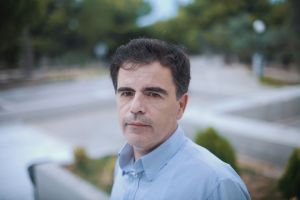 05.04.2022
Award, Ranking
Professor Spyros Pandis, Collaborating Faculty Member of the Institute of Chemical Engineering Sciences (FORTH / ICE-HT), Coordinating Member of the Center for the Study of Air Quality and Climate Change (C-STACC) and Professor at the Department of Chemical Engineering of the University of Patras, was among the "Highly Cited Researchers (h> 100)" by Webometrics with h-index 101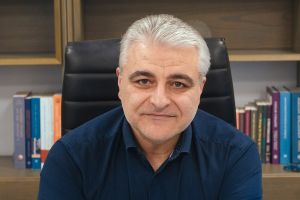 30.03.2022
Management/Administration
As announced today in Brussels, Nektarios Tavernarakis, Chairman of the Board of Directors at the Foundation for Research and Technology – Hellas (FORTH), and Professor at the Medical School of the University of Crete, was unanimously elected Chair of the European Institute of Innovation & Technology (EIT).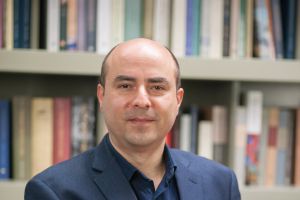 21.03.2022
ERC, Laser
K. Makris, Assistant Professor of the Department of Physics of the University of Crete and Associate Faculty Member of the Institute of Electronic Structure and Laser (IESL) of FORTH, was awarded a "Consolidator Grant" by the ERC.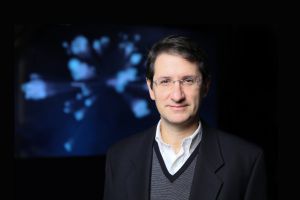 01.03.2022
Award
Τhe medal ceremony will be held during the annual European Geosciences Union General Assembly, in Vienna Austria, May 23-27, 2022.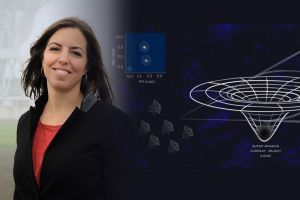 10.01.2022
Astrophysics, ERC, Grant, Observatory
Dr. Carolina Casadio, Postdoctoral Researcher at the Institute of Astrophysics - FORTH, has been awarded a highly competitive European Research Council (ERC) Starting Grant to study the nature of Dark Matter.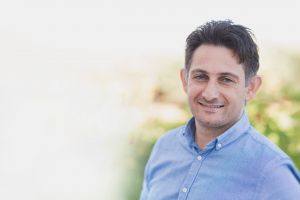 09.12.2021
Biomimetics, Laser
Total:
28
| Displaying 11 - 20
Page:
1
2
3
|
< Prev
Next >