Announcements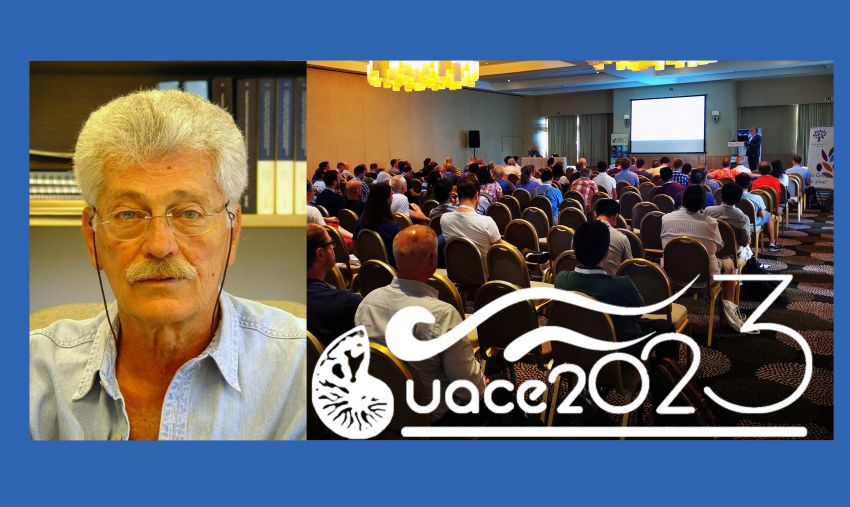 10.07.2023
7th International Conference on Underwater Acoustics dedicated to John Papadakis, first Director of the Institute of Applied and Computational Mathematics of FORTH
The 7th International Underwater Acoustic Conference and Exhibition (UACE2023) was held in Kalamata from June 25 to 30, 2023. The conference and the exhibition are organized every two years by the Institute of Applied and Computational Mathematics of FORTH in a different region of Greece, on the initiative of the late Professor John Papadakis, first Director of IACM-FORTH, and Distinguished Member of FORTH, who passed away in December 2022. John Papadakis had been Chairman of the Organizing Committee of the Conference, since its first organization in 2005.
This year's conference was dedicated to his memory. In a special session organized in his honor, which was attended by all participants, his life and achievements were presented through the testimonies of people who were close to him during his life and professional career.
This conference is among the most important conferences organized internationally in a thematic area of acoustics. UACE2023 was attended by 247 scientists from 25 countries around the world and 194 lectures were presented, including 13 by graduate students, who competed for the Best Graduate Student Paper Award.
UACE2023 was organized with the support of the Office of Naval Research-Global, the Region of Peloponnese and the Municipality of Kalamata. The next conference is scheduled to be held in June 2025.