Announcements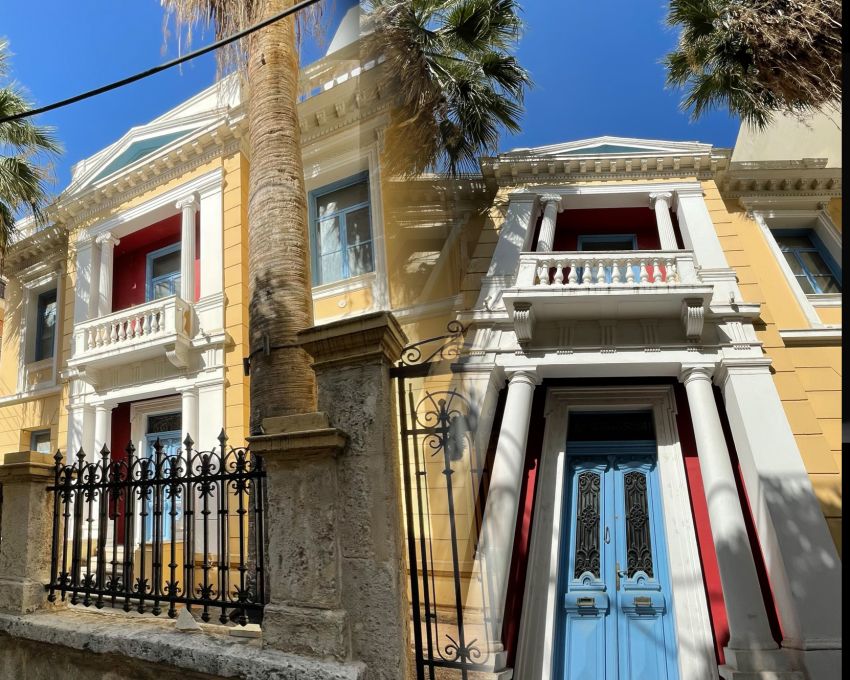 27.04.2023
FORTH acquires new premises in the center of Heraklion
The Foundation for Research and Technology - Hellas recently acquired the historic, two-story building on the corner of Averof & Zografou Street in Heraklion Crete, known as the French Institute, with the aim of enhancing interaction with the local community and visitors, becoming a core of information, promoting the Foundation's work and developing new ideas.
It constitutes a late neoclassical building (1907), designed by the architect Dimitris Kyriakos, copy of the villa of MP Manousos Koundouros in Chania. The acquisition of this particular building has a symbolic meaning and is of significant value for FORTH, as it has been designated as a "work of art" by Official Gazette 427/Β/25-07-1983 which bears the signature of the then Minister of Culture and Science, Melina Merkouri.
The building will be renovated and utilized by FORTH in various ways. It will be open to the public, which will have the opportunity to learn about the research work of the Foundation, its leading discoveries and their applications, its history and contribution to society, during the 40 years since its establishment. On its ground floor, a Crete University Press bookstore will be created, providing science and general interest books, alongside with a unique, inspiring reading space and a Museum of Technology, including an exhibition of modern technological achievements. On the first floor an event space will be created.
The inauguration of the building is planned to take place at the end of 2023, in the context of the 40 years Anniversary of the Foundation, which will be celebrated this year with a series of events in all the cities where its Institutes and Units are based.