All Science News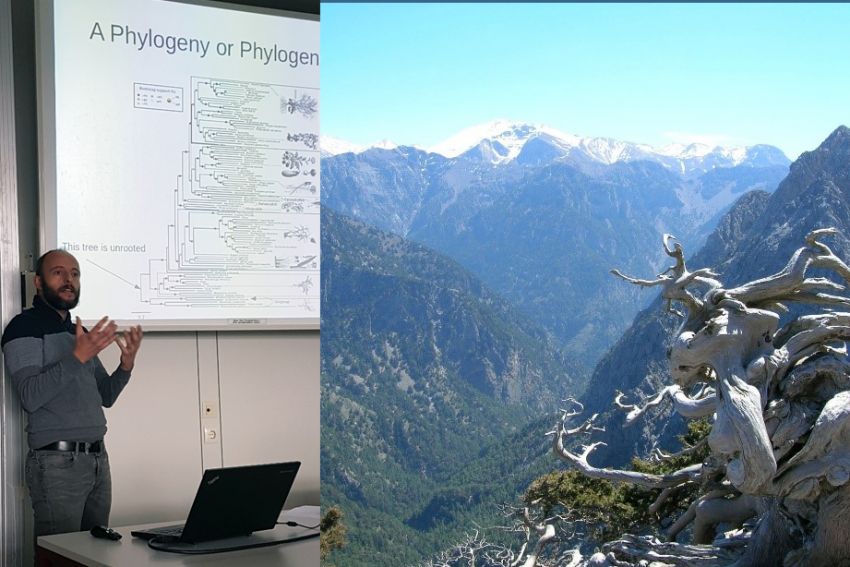 10.11.2022
ERA Chair in Biodiversity Computing at ICS-FORTH
The Institute of Computer Science (ICS) of the Foundation for Research & Technology – Hellas (FORTH), the Heidelberg Institute for Theoretical Studies (HITS) and the Karlsruhe Institute of technology (KIT) are excited to announce that Prof. Dr. Alexandros Stamatakis (Germany), with a major financial support by the European Commission of an ERA (European Research Area) Chair, will be leading the efforts on the establishment of a new research direction at FORTH in the field of Biodiversity Computing. The new Biodiversity Computing Group (BCG), whose setup will commence in early 2023, will rely on the local expertise in high performance computing and population genetics methods development. It will closely collaborate with local Biodiversity Research centers, namely the Hellenic Center for Marine Research and the Natural History Museum of Crete, and establish close ties with the Computational Molecular Evolution research group at HITS, as well as the computer science department of KIT. The key goal of BCG will be to develop novel and energy-efficient open-source tools, algorithms, and models for assessing Biodiversity being located in a European Biodiversity hotspot.
"To protect our environment, international cooperation is absolutely necessary - also and especially in the field of biodiversity. After all, we will only find global solutions if we conduct research beyond national borders," says Professor Oliver Kraft, Vice President for Research at KIT. "The ERA chair for Alexandros Stamatakis honors his excellent achievements in research. With his expertise, he not only strengthens biodiversity research in Greece, but also international networking with institutions such as KIT and HITS."
"The ERA Chair for our group leader Alexandros Stamatakis is further evidence of his outstanding position at the interface between biology and computer science" said Frauke Gräter, scientific director of HITS. "He has been among the most highly cited researchers for years, and the phylogenetic software he and his group have developed is among the most widely used programs for this purpose. We look forward to working with the Greek partners."
Over the period of the next five years, the BCG will be funded with a total of 2.4 million euros. The project will fund several postdoctoral researchers and PhD students who will conduct research on all method-related aspects of Biodiversity computing, covering topics such as virus evolution, high performance computing, and uncertainty assessment in Biodiversity data analysis pipelines. Further, it will fund Prof. Alexandros Stamatakis who will permanently move to Crete for the duration of the project.
"I am delighted to move back to FORTH and Crete where I conducted my first PostDoc 16 years ago. I am looking forward to conduct interdisciplinary research with the excellent institutes at FORTH but also NHMC (Natural History Museum of Crete) and HCMR (Hellenic Center for Marine Research)" said Prof. Stamatakis, who also continued: "I am also grateful to the KIT and HITS management that fully supported this endeavor and will continue financing the Computational Molecular Evolution group at HITS to help strengthen Biodiversity computing research in Greece, prevent brain drain, and deepen the institutional links".
Alexandros Stamatakis' relationships with Cretan research institutions, however, continued after his PostDoc. He has been organizing a regular biennial summer school on computational molecular evolution at HCMR in Crete, funded by EMBO (European Molecular Biology Organization) and HITS, for over ten years.
The Director of ICS-FORTH, Prof. Dimitris Plexousakis welcomed the new activity and added, "Biodiversity Computing will enhance our Institute's capacity in developing and applying big data technologies in a field that holds excellent promise for addressing modern day global challenges. The new activity complements current activities in Bioinformatics research and is expected to provide exciting new results and a fertile ground for synergy with various laboratories of ICS and FORTH. I'm looking very much forward to welcoming Prof. Stamatakis as the ERA Chair holder in our Institute and beginning this collaboration with KIT and HITS."
The Director and President of the BoD of HCMR, Dr. Antonis Magoulas, underlined: "We are very delighted that our long-term collaborator and colleague A. Stamatakis will move to Crete and will complement the Biodiversity research and data analyses projects at HCMR with his computational view of the challenges that lie ahead. We are confident that this development will substantially enhance the research capacity of HCMR in the areas of phylogeny, population genetics and genomics, and biodiversity informatics."
More info:
Dr. Kostas Marias, Head of the Computational BioMedicine Lab
Phone: +30 2810391672
E-mail: kmarias@ics.forth.gr