All Science News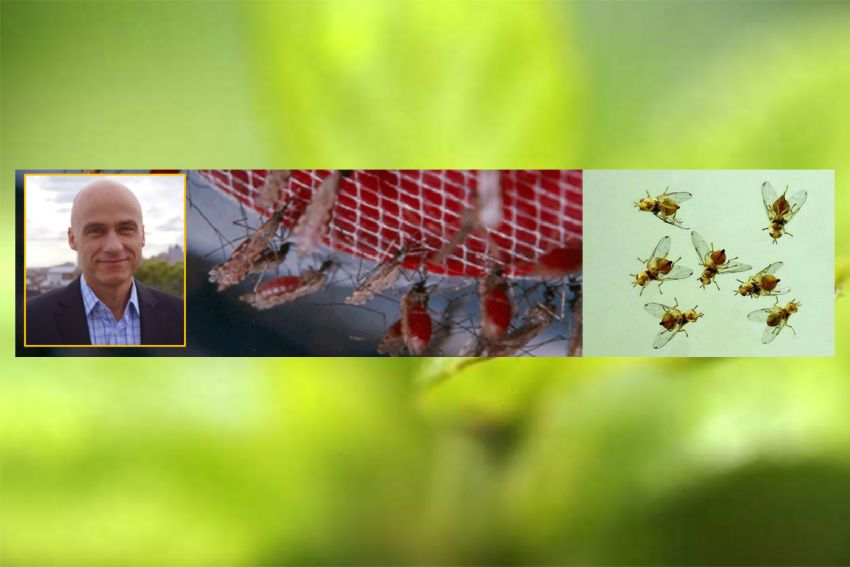 19.10.2022
ERA Chair in Green Biotechnology - Microbial Biopesticides at IMBB-FORTH
The Institute of Molecular Biology and Biotechnology (IMBB), Foundation for Research & Technology – Hellas (FORTH), is excited to announce that Professor George Dimopoulos (Johns Hopkins USA), will be leading the establishment of a new science direction at IMBB-FORTH in the emerging field of Microbial Biopesticides with support by a European Commission ERA (European Research Area) Chair grant.
Prof. George Dimopoulos, who completed his PhD at IMBB and the University of Crete in 1996, has, through a remarkable international career (Harvard, EMBL, Imperial College of London, Johns Hopkins University), become a world-leader in the field of vector-born disease and pest control with genetic and microbial approaches.
"We are delighted that our vision to make IMBB-FORTH a leader in developing next-generation microbial biopesticides to control disease vectors and insect pests is becoming a reality", said Prof. John Vontas, the coordinator of the project and Director of the IMBB-FORTH. "The recruitment of scientists and establishment of expertise in this field at FORTH, under the leadership of Prof. Dimopoulos as the ERA Chair, will create a novel unique scientific niche in Greece and Europe, with significant research impact, as well as benefits for the society and the environment, by offering alternative eco-friendly solutions to control insect pests", he added.
The 5-year 2.5 million euros "MicroBioPest" program will implement multidisciplinary approaches to discover microbial and natural product-based biopesticides originating from highly variable Mediterranean microbial environments. The program will create opportunities for research and innovation capacity development, to reinforce IMBB's competitiveness. Finally, it will contribute to the training of high caliber scientists towards pragmatic career prospects.
"It has been a pleasure collaborating with Dr. Vontas and members of the IMBB towards the development of the MicroBioPest R&D program plan, and I'm looking forward to embarking on this new exciting endeavor for the development of microbe-based biopesticides" said Prof. Dimopoulos, and added: "IMBB-FORTH is an ideal organization for this interdisciplinary R&D program, being a leading European research institute and comprising the necessary scientific and technological infrastructure and human capital. A unique feature of the MicroBioPest program is its interdisciplinary R&D path, starting with discovery and basic science that will lead into translational and applied research, with the objective of developing environment-friendly prototype products with public health and agricultural applications. A major goal of the program is to establish long-term activities that will add value to the IMBB-FORTH by enhancing its scientific excellence, expanding its networking and collaboration activities, and providing attractive training opportunities for junior ambitious investigators in Greece".
"This is a wholly innovative Research Program, which will contribute novel solutions for pest control, and promote the excellence and international networking of IMBB-FORTH in Agro Food and Green Biotechnology", commented Nektarios Tavernarakis, the FORTH Chairman and Professor of the University of Crete.