Announcements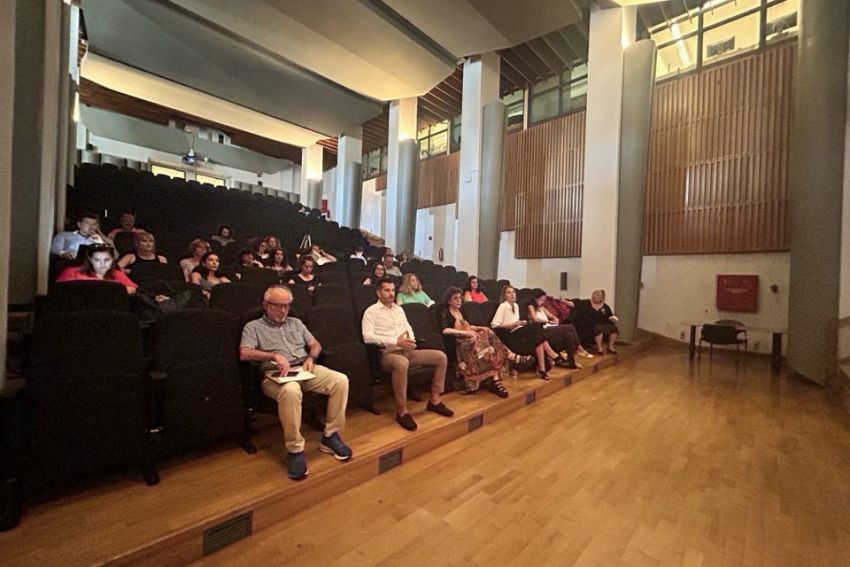 11.07.2023
1st Hybrid Meeting of the Network of Gender Equality & Anti-Discrimination Committees (GEADCs) of Research Centers
On Friday, June 30, 2023, the Network of Gender Equality & Anti-Discrimination Committees (GEADCs) of the Research Centers (RCs) held its first hybrid meeting at the Biomedical Research Foundation of the Academy of Athens (BRFAA).
During the meeting, the objectives and immediate plans of the RC-GEAD Network Working Groups were discussed, i.e. (a) the definition of standardized gender equality indicators, (b) the formulation of common questionnaires for the collection and analysis of data, in collaboration with the National Documentation Center (EKT), (c) the development of protocols for the sexual or other type of discrimination complaint management, (d) the collection of data and the discussion of ways to address observed gender differences in professional development/recruitment and representation in positions of responsibility, (e) the need to include the gender dimension in research, (f) the dissemination of the Network activities and the organization of events and workshops on equality issues, (g) the work-life balance and the formation of an inclusive environment in RCs and (i) the participation of women in innovation, in collaboration with the Greek Innovation Lab For Women (#GIL4W).
The RC-GEAD Network was founded in 2022 and, for the first 2 years, is coordinated by the Representative of FORTH GEADC, Dr. Maria Klapa, Research Director at FORTH/ICE-HT.
The Network comprises the GEADs from: the "ATHENA" Research Center, the National Observatory of Athens, the National Hellenic Research Foundation, the Hellenic Pasteur Institute, the Center for Research and Technology Hellas, the National Centre for Scientific Research "Demokritos", the National Center for Social Research, the Hellenic Agricultural Organization "Dimitra", the Hellenic Center for Marine Research, the Biomedical Research Foundation Academy of Athens, the Biomedical Sciences Research Center "Alexander Fleming", the Foundation for Research & Technology Hellas and the Benaki Phytopathological Institute.